A Great Place to Grow Your Family!
Tuesday, May 21, 2013
Jesus Christ, the Way, the Truth and the Life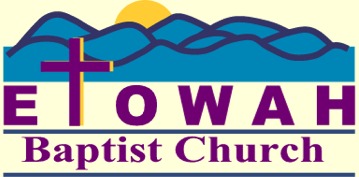 We believe that the "Holy Bible was written by men divinely inspired and is the record of God's revelation of Himself to man. It is a perfect treasure of divine instruction. It has God for its author, salvation for its end, and truth, without any mixture or error for its matter."

We believe that God exists eternally and manifests Himself in three persons - Father, Son, and Holy Spirit - and that these three are one in God.




We believe in the pre-existence and deity of the Lord Jesus Christ; His incarnation of real humanity, His virgin birth, His miraculous life's ministry, His sinless life, His death on Calvary in our stead, His bodily resurrection, His coming again to rule and reign.




We believe that the Holy Spirit is a person, is God, and possesses all the divine attributes. His ministry is one of convicting man of sin, regenerating him to a new man, sealing those who have accepted Christ, indwelling then, spiritually gifting them, teaching and filling them in response to their yielding to his leadership.




We believe that "all have sinned and come short of the glory of God;" that man apart from Christ is in a lost condition that results in eternal separation from God. We believe that newness of life comes only through accepting Christ's sacrifice of Himself for our sins; salvation is totally and entirely apart from man's' good works, church membership, or any other of man's efforts; those who have come to truly know Christ will come to be new and different people because of His indwelling presence in their lives.




We believe that the Church, in the inclusive sense, is all persons who have been redeemed by Christ and are a part of the family of God. That the church, in the local sense, is a fellowship of baptized believers who voluntarily ban together for worship, nurture, support, and service. A church is an autonomous body which is subject to Christ as its head. Its democratic government reflects the equality and responsibility of believers under the lordship of Jesus Christ.